You are buying on 100% Brand New of:

EPMAN Phenolic Manifold Spacers 6mm PAIR For Subaru WRX STI 94-98 V1-4/Liberty RS 89-98 Phase1 Engines EPAA01G126

*** Quantity per carton : Sets ****

Thermal spacers lift the intake manifold off the super heated engine to lessen the transfer of heat. Both the intake manifold and engine block are aluminum so the high heat transfers very quickly....well these spacers stop that. The cooler the intake charge the more HP and TQ your engine will make.

Features:
Greatly reduces the transfer of heat from engine to intake manifold thus reducing heat soak.
One of a kind true Phenolic material, not cutting board material like others.
The cooler your intake temperature is the denser the air is which leads to more power.
For every 5 degree reduction in temperature, increases power by 1%.
The cooler and denser the intake air that the engine sucks in, increases the amount of air that can be mixed with fuel thus increasing efficiency.
Direct bolt-on fitment.
When running the oem gasket only, your intake manifold gets very hot to the touch, enough to burn your hand. When the oem gasket is replaced with our Phenolic Spacer, your hand can be placed on the intake manifold without any issues.

Includes:
(x2) 6mm Phenolic Spacers
(x4) Intake Gasket
(x8) Bolts & Washers

Application:
For Subaru Impreza N/A Phase 1 2.0L 2.5L 1996-1999
For Subaru Liberty N/A Phase 1 2.5L 1996-1999
For Subaru Legacy 2.5L Phase 1 1996 - 1999
For Subaru WRX (V1-V4) 1994-1998
For Subaru STI (V1-V4) 1994-1998
For Subaru Liberty RS 1989-1998

We only sell style and quality, We sell the Orignal EPMAN Brand.
All items are Brand New unless stated otherwise on the listing.
We sell DIY (Do It Yourself) Items with a few exceptions. We take no responsibility in teaching you how to install. Professional installation is strongly recommended.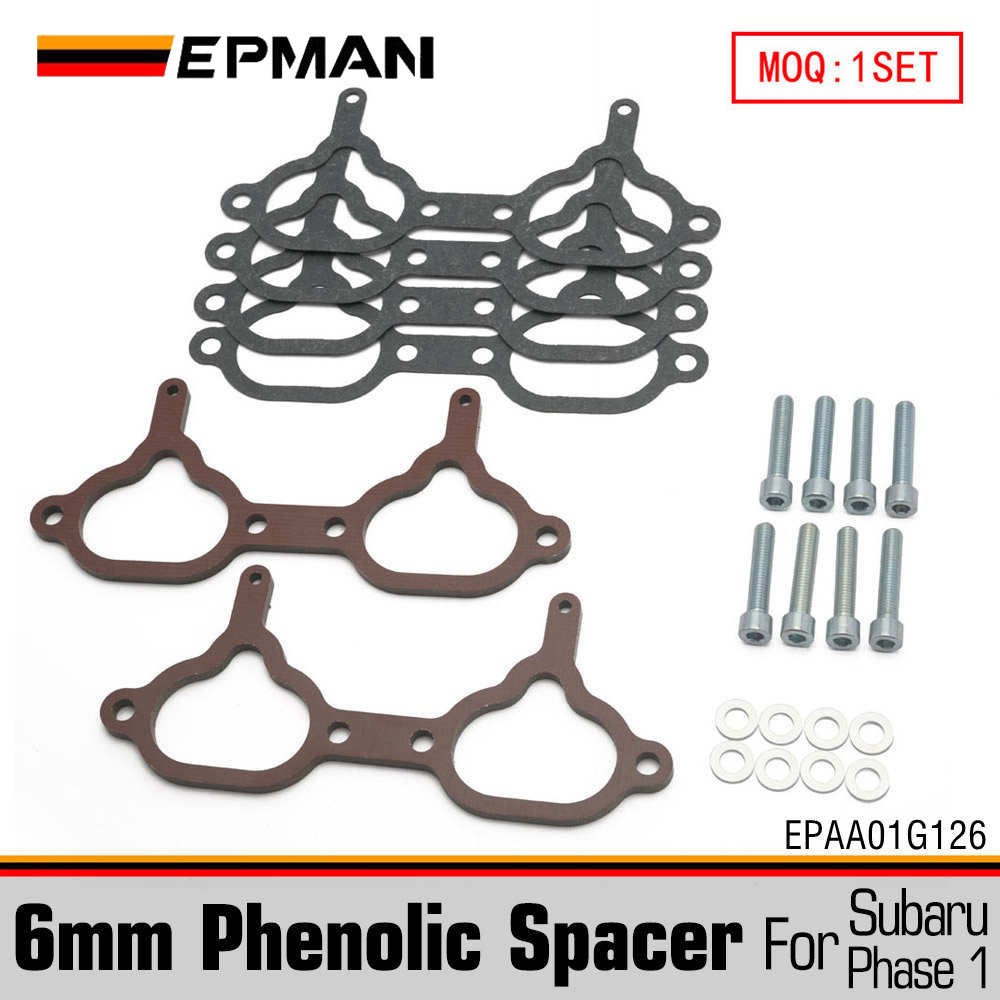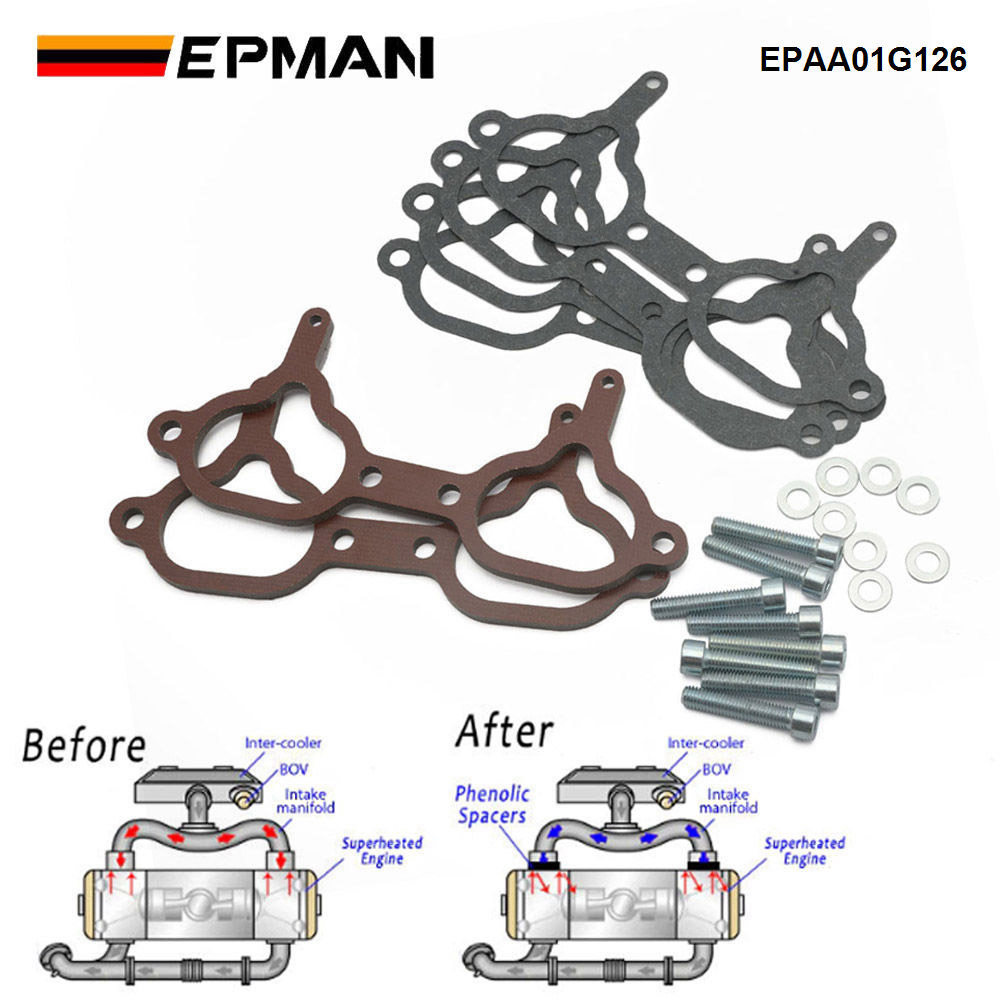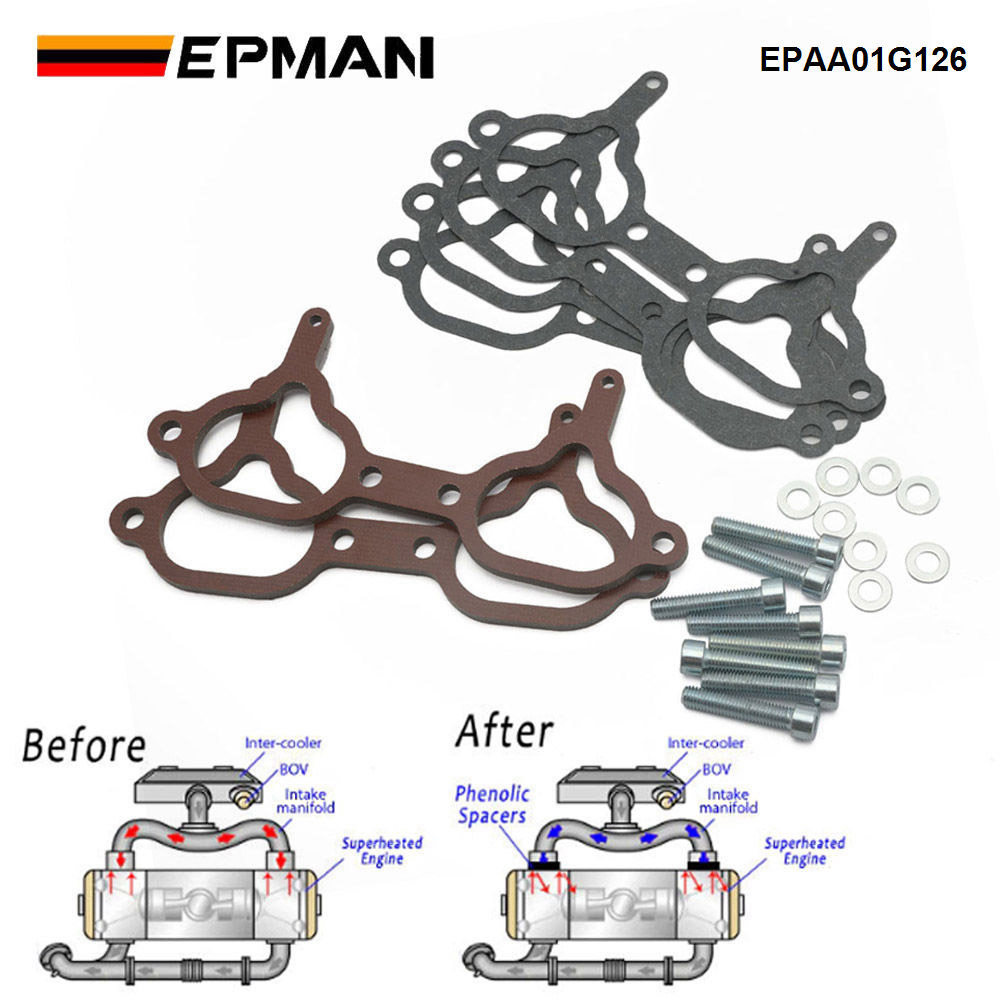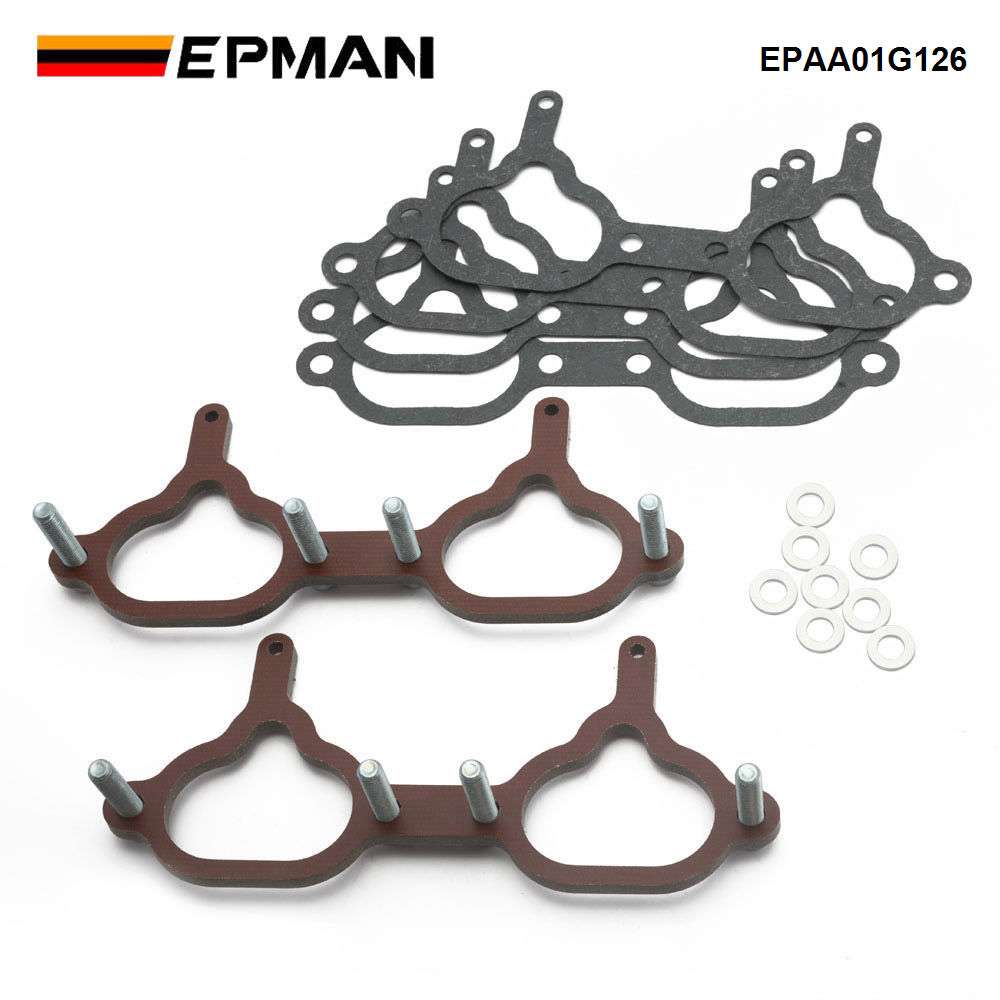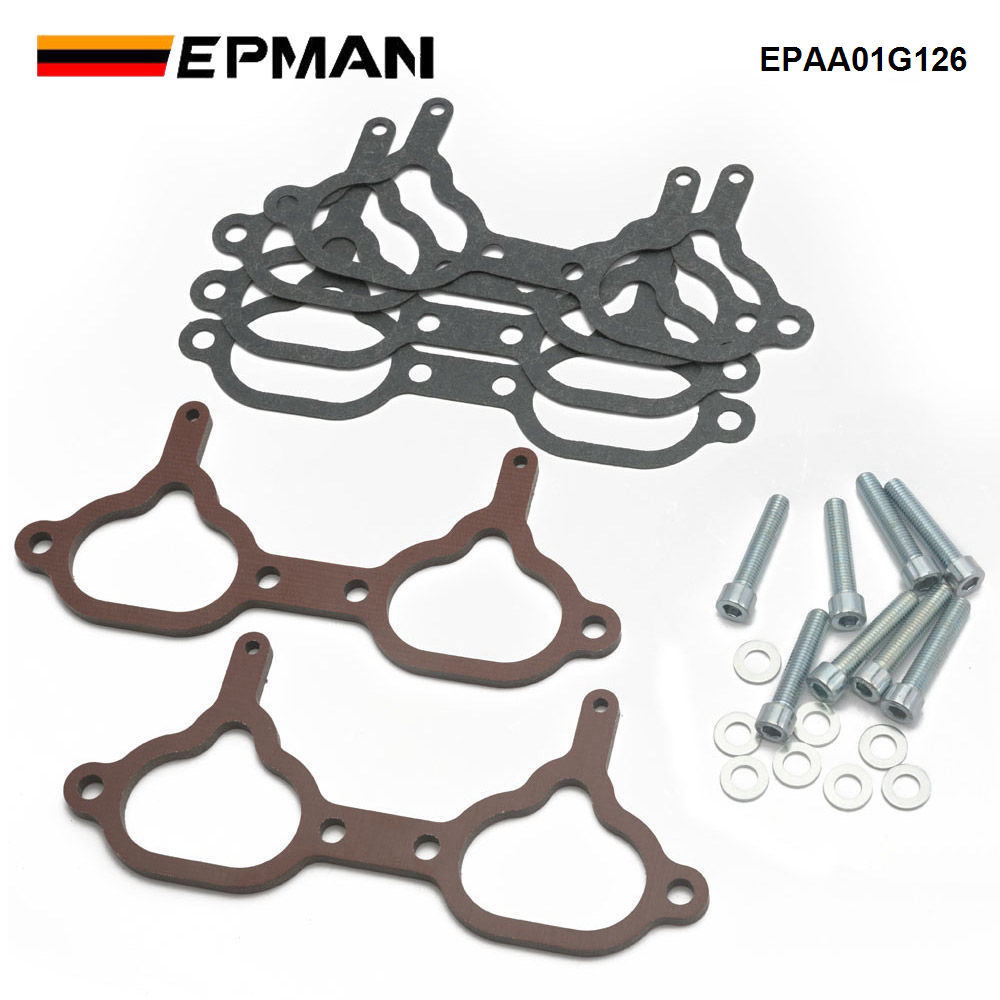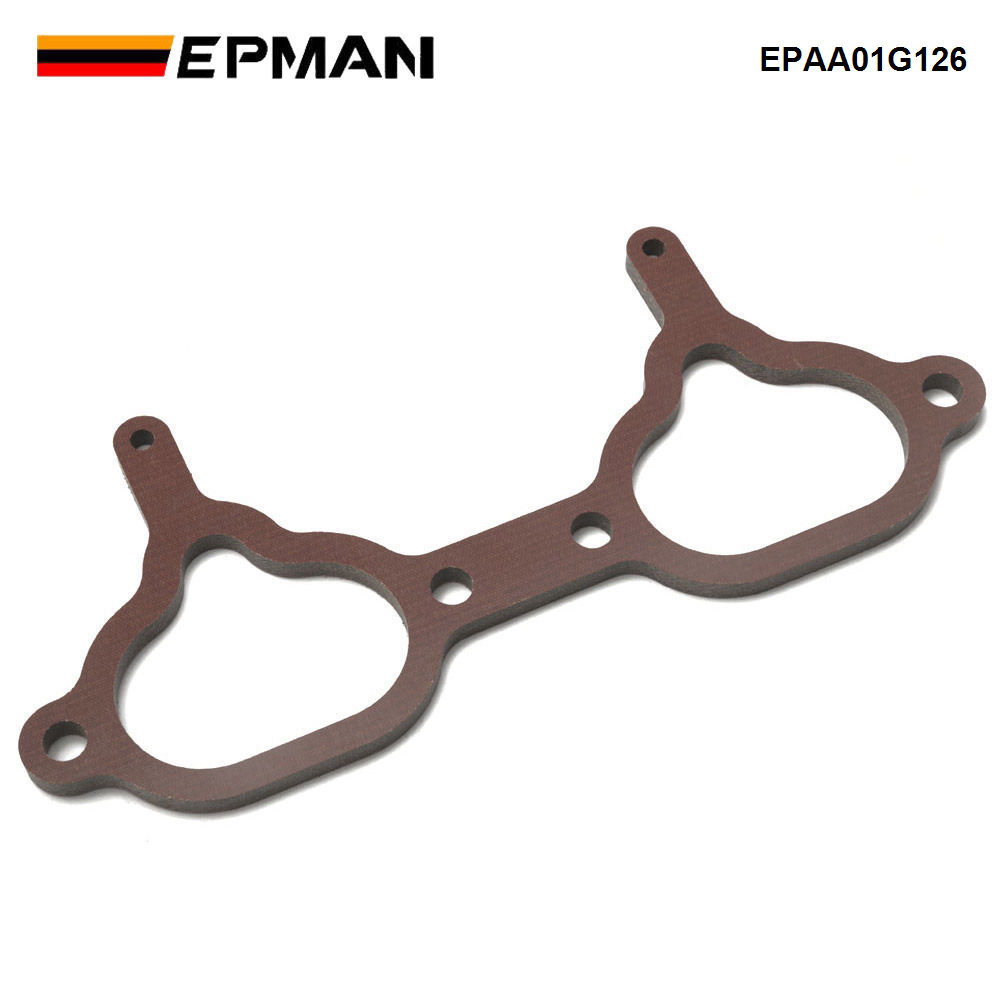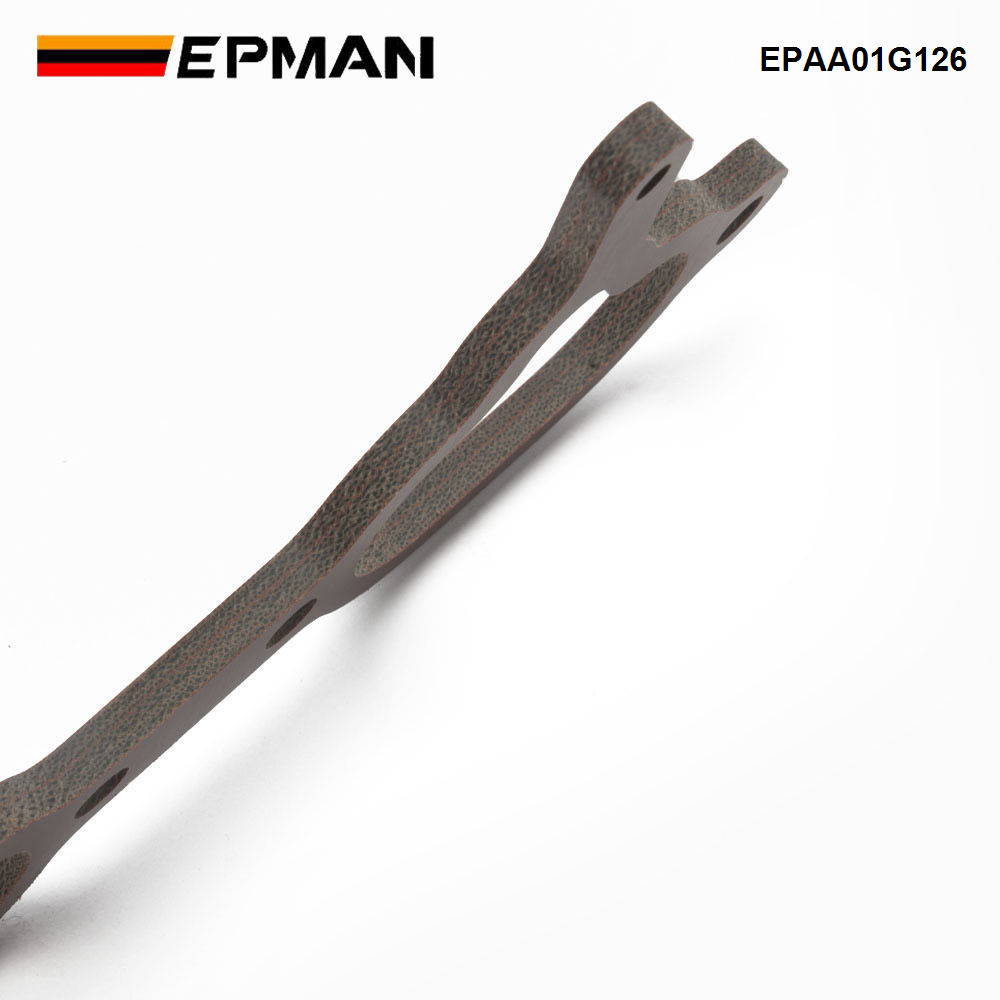 ​​​​​​​

Technical
Item Name
Phenolic Spacer Set 6mm Thick
Material Type
Phenolic & Nitrile
Color option
as picture
Fitment
For Impreza '98 
Type
Gasket, Mounting Hardware
Transmission Type
Intake Manifold to Head Gasket Pair for Phase 1 Subaru
Note
Intake Manifold to Head Gasket