You are buying on 100% Brand New of:

EPMAN 8mm Phenolic Spacer Kit For Subaru WRX STI FXT LGT 04-12 Intake Manifold Air Intake Accessories EPAA01G125

*** Quantity per carton : Sets ****

Feature:
EPMAN has 8mm phenolic grade CE spacers available for Subaru 2.0L and 2.5L engines.
These spacers are a cost-effective way to increase the power of your engine.
This can be useful when plumbing custom intercooler piping or rotating the intake manifold.
The phenolic spacer works by keeping the engine heat separate from the intake tract, which makes the path for the intake air cooler.
This results in more stable and lower intake air temperatures (IATs), which means you can generate more power with your current set-up.
"Before placing your order, please ensure that the intake manifold's fitment is suitable for your specific application to prevent any clearance issues."

Package Included:
(x2) 8mm Phenolic Spacers
(x4) Nitrile Intake Gasket
(x4) Cylinder Head Spring Pin
(x8) Bolts & Washers
(same as the picture)

Application:
For Subaru WRX / STI / LGT / FXT.2002+
For Subaru WRX 2001-2007
For Subaru WRX 2008-2014
For Subaru STI 2001-2007
For Subaru STI 2008-2014
For Subaru STI 2015-2021
For Subaru Forester XT SG 2003-2008
For Subaru Forster XT SH 2008-2013
For 2004-2009 Subaru Liberty GT
For 2010-2012 Subaru Liberty GT

We only sell style and quality, We sell the Orignal EPMAN Brand.
All items are Brand New unless stated otherwise on the listing.
We sell DIY (Do It Yourself) Items with a few exceptions. We take no responsibility in teaching you how to install. Professional installation is strongly recommended.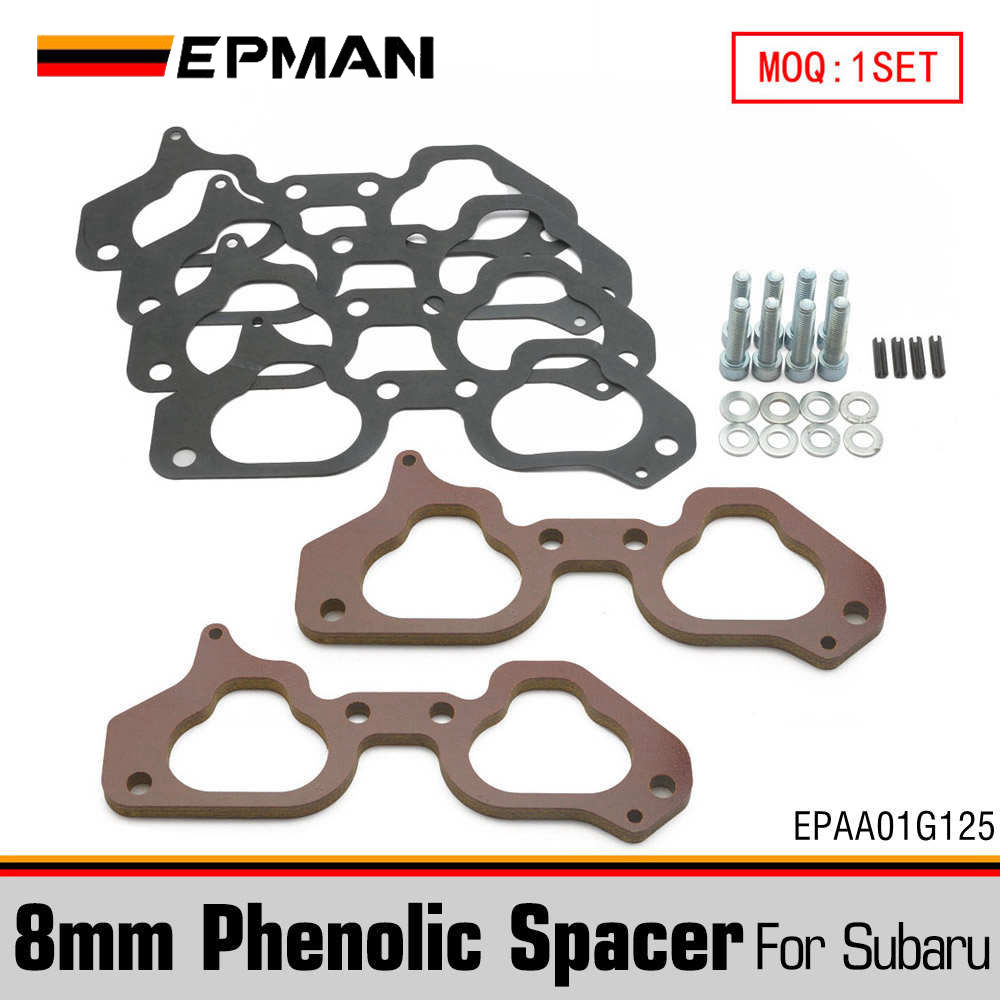 ​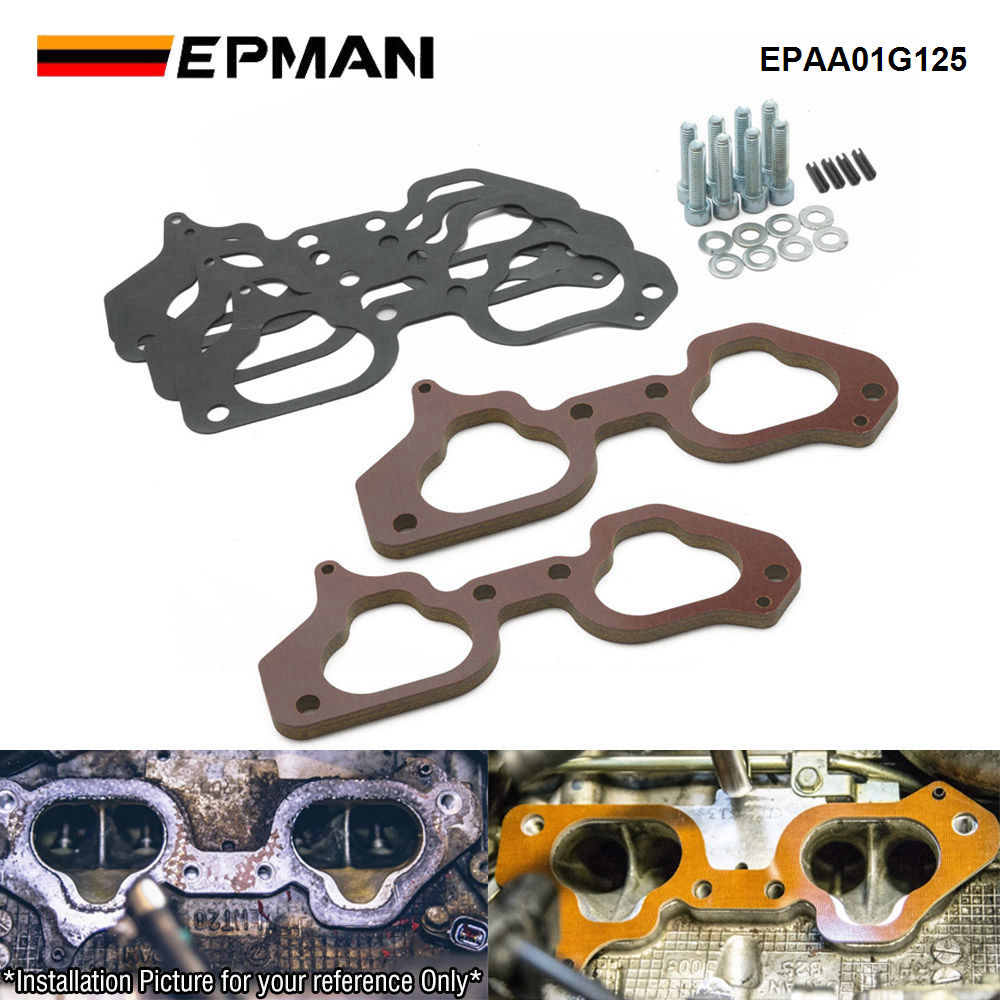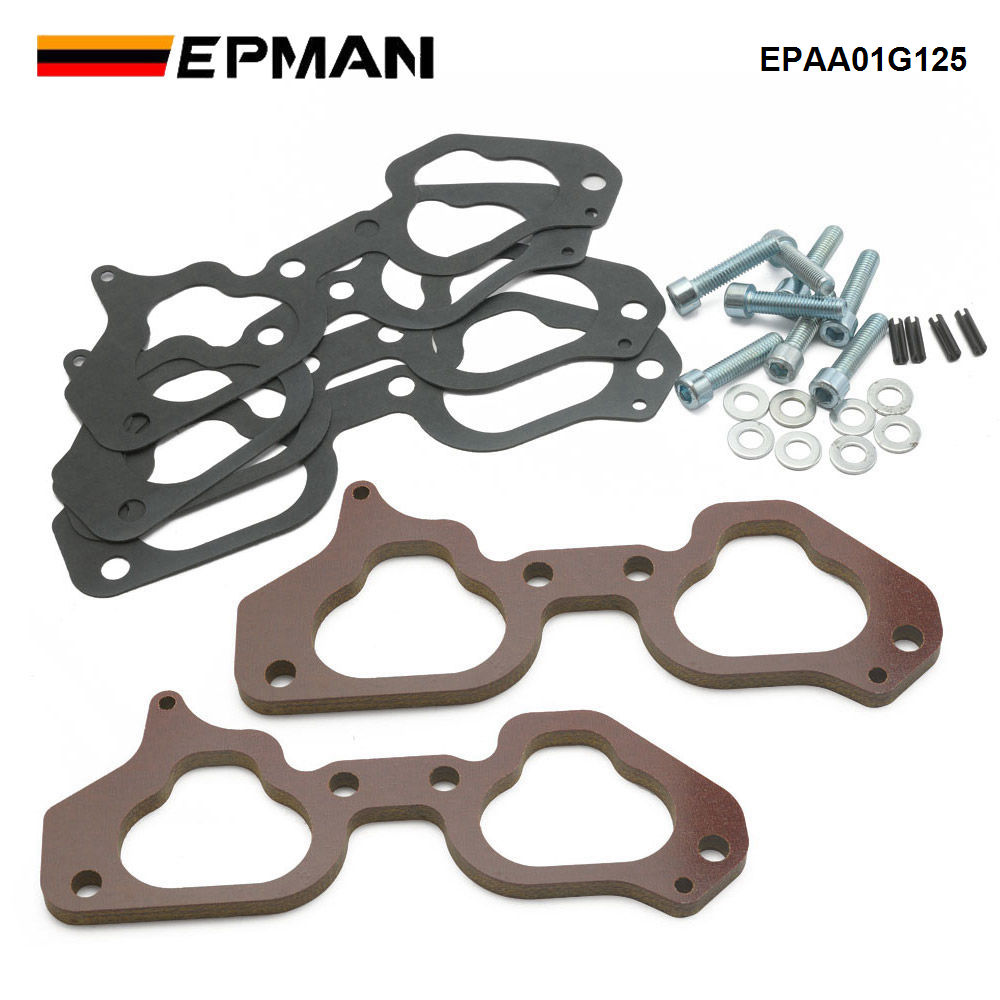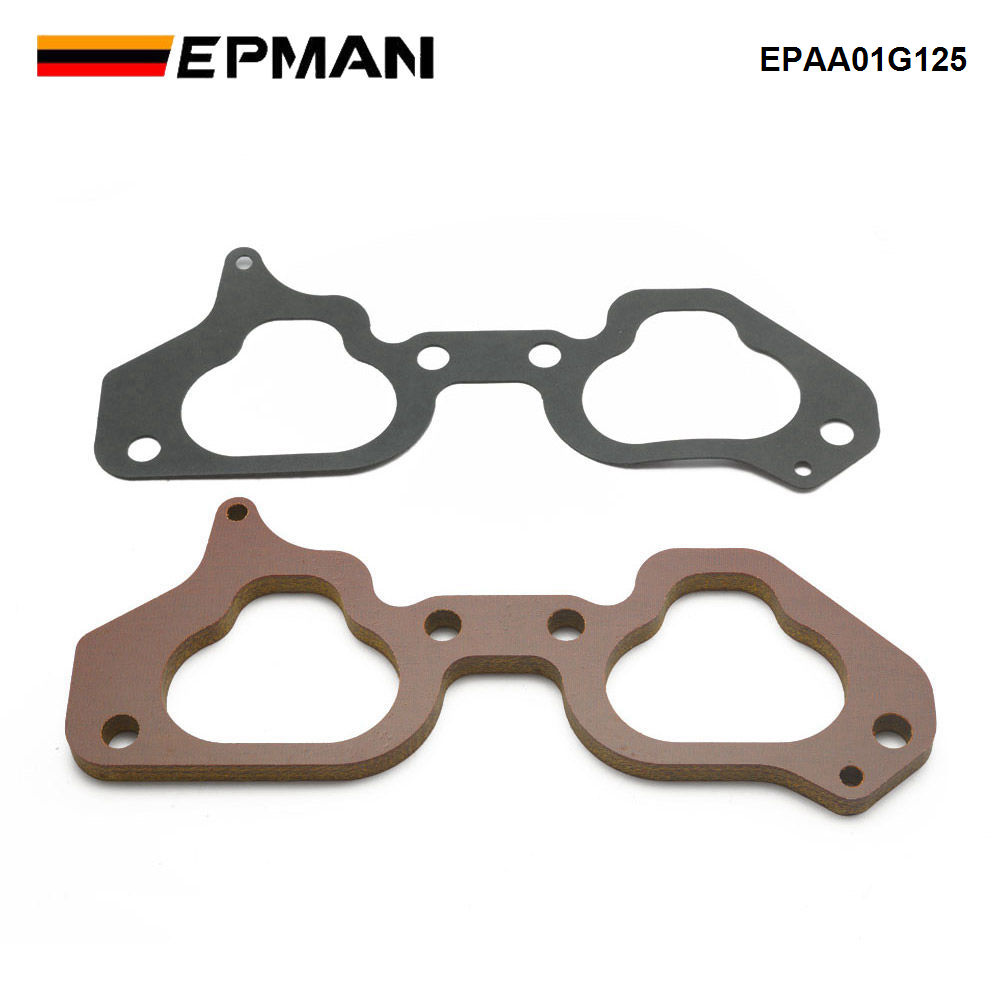 ​​​​​

Technical
Item Name
phenolic spacers 
Material Type
Phenolic & Nitrile
Color option
as picture
Fitment
For Subaru 2.0L and 2.5L engine.
Type
intake manifold gasket
Note
intake manifold air intake automotive accessories